In a week ago, i go to openSUSE Asia Summit 2019 in Bali as a speaker and bring a topic with subject Automatic Your WordPress Application with Helm on Kubernetes Cluster. I arrived in Bali at 7 PM and going to Buffalo Surf Camp around 30 min from I Gusti Ngurah Rai Airport. Unfortunately, i can't go to Speaker and Sponsor Dinner because some trouble in hotel check in. 🙁
Next day, i go to Udayana University Technic Faculty which is venue for openSUSE Asia Summit 2019 and arrived after 15 min from my hotel. I must going to 4th Floor to registration my attend and get some marchendise but unfortunately my marchendise not ready yet but it's okay for me to wait.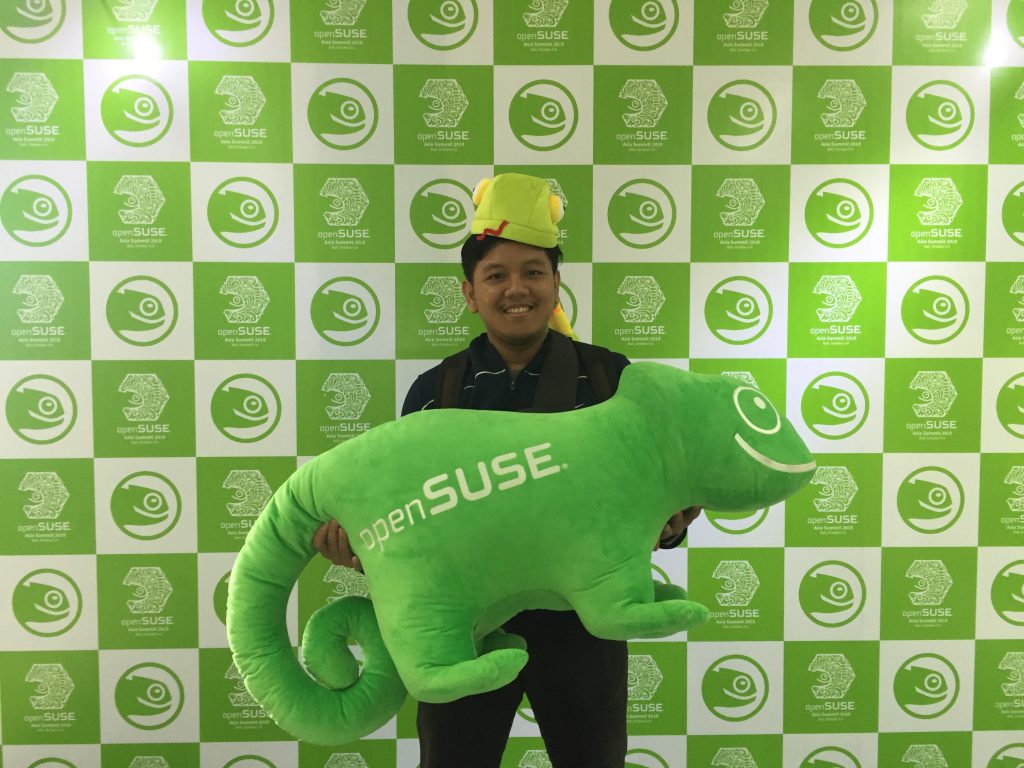 An amazing opening from all speaker keynote. We start with sing a song of Indonesian National Anthem all together, i have a video and upload it on my Instagram like this:
At the end of Keynote Speaker, we all take a group photo. We all cheers for an amazing opening.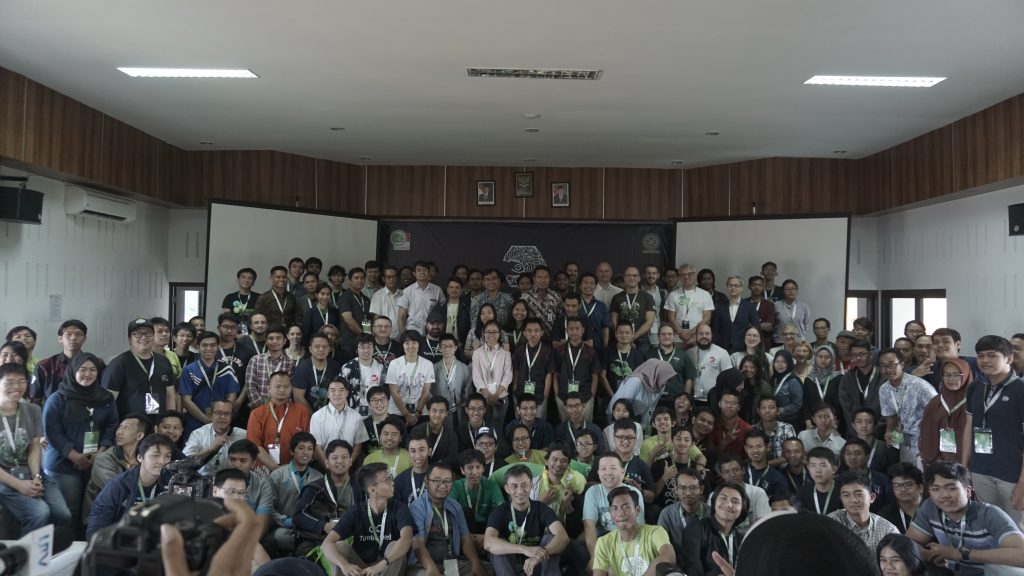 After that, we take a coffee break before the class was splitted into six room with many topics, you can see at this link. I stayed at Aula Suastika to get some insight about openSUSE Kubic – The easy and fast way to deploy kubernetes with openSUSE  by Max Huang.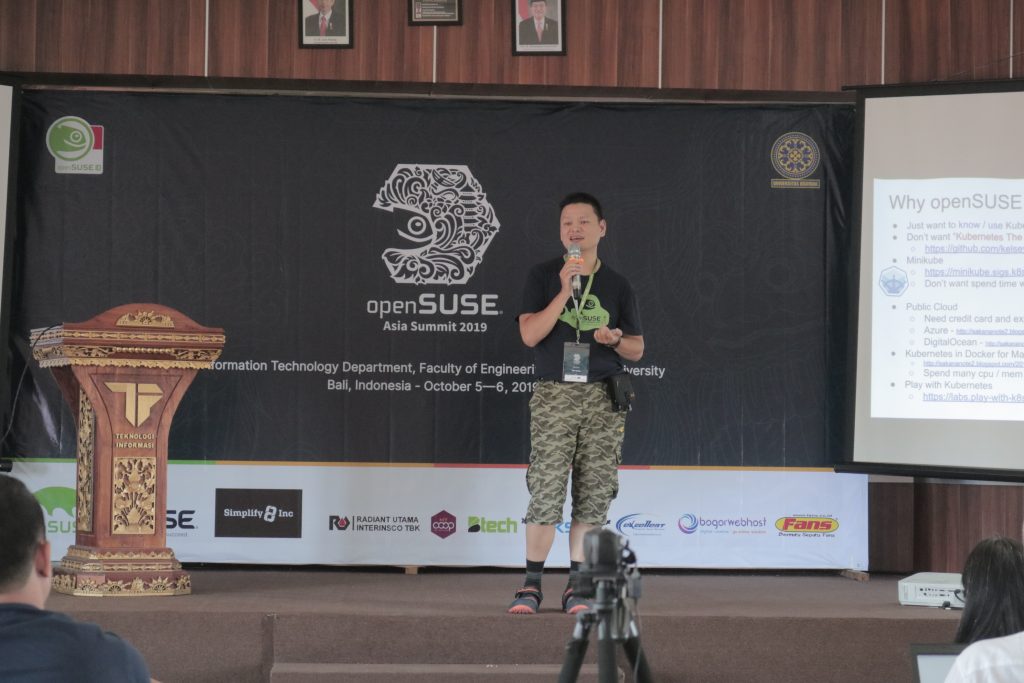 openSUSE Kubic make me know how much easier to deploy kubernetes cluster with openSUSE, before that i just only know how to deploy kubernetes with hardest way, see my previous post. And also i take a selfie with Max Huang. 😀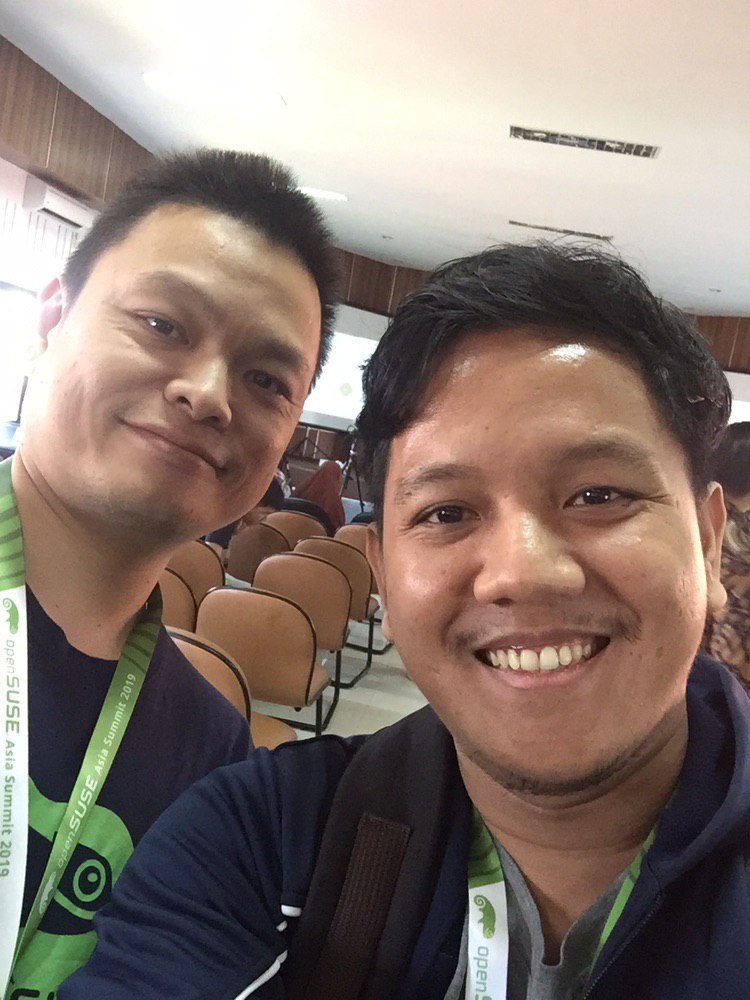 After break, i going to Workshop Class Simulation of OpenStack Ironic Installation using openSUSE Leap by Mr. Utian Ayuba. In this class, i know how to make a baremetal provisioning with OpenStack Ironic. I asked many question to Mr. Utian and got answer for my question.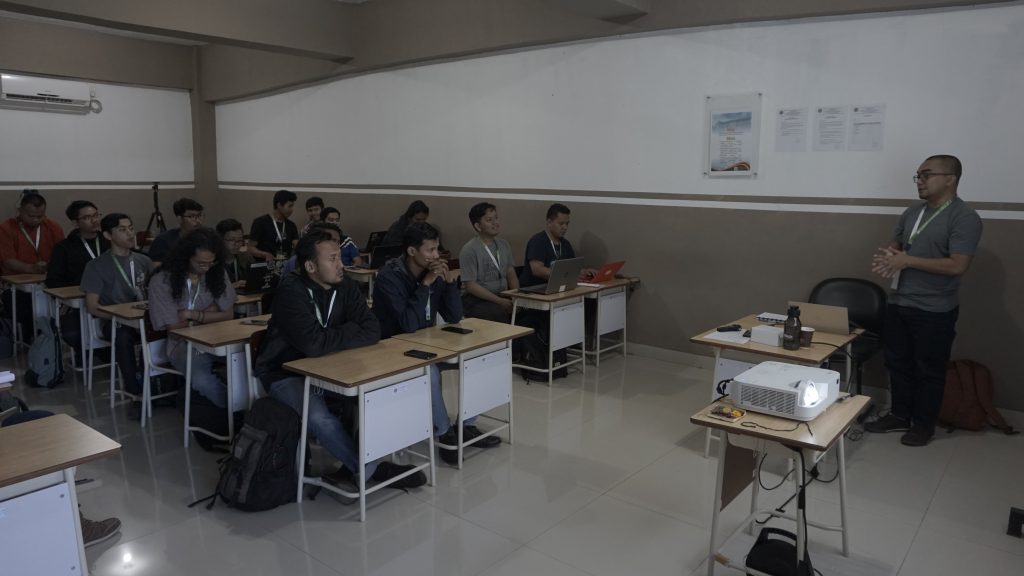 Last class i follow is Provisioning Kubernetes Cluster with Terraform and Ansible on openSUSE Cloud Infrastucture by Mr. Ragil Setianjaya. Unfortunately i don't have any photos for this class. 🙁
Then i go to Aula Suastika again for closing ceremony Day 1, it was so much fun to learn in all class. After that, i go to hotel to take a bath and take some rest.
Ah, i forgot as a speaker, we take a dinner too. I go with KLAS (Komunitas Linux Arek Suroboyo) from my Hotel to Dinner Place. Thanks for openSUSE Asia Summit Committee for organizing this dinner, so i don't go expand money for dinner. 😀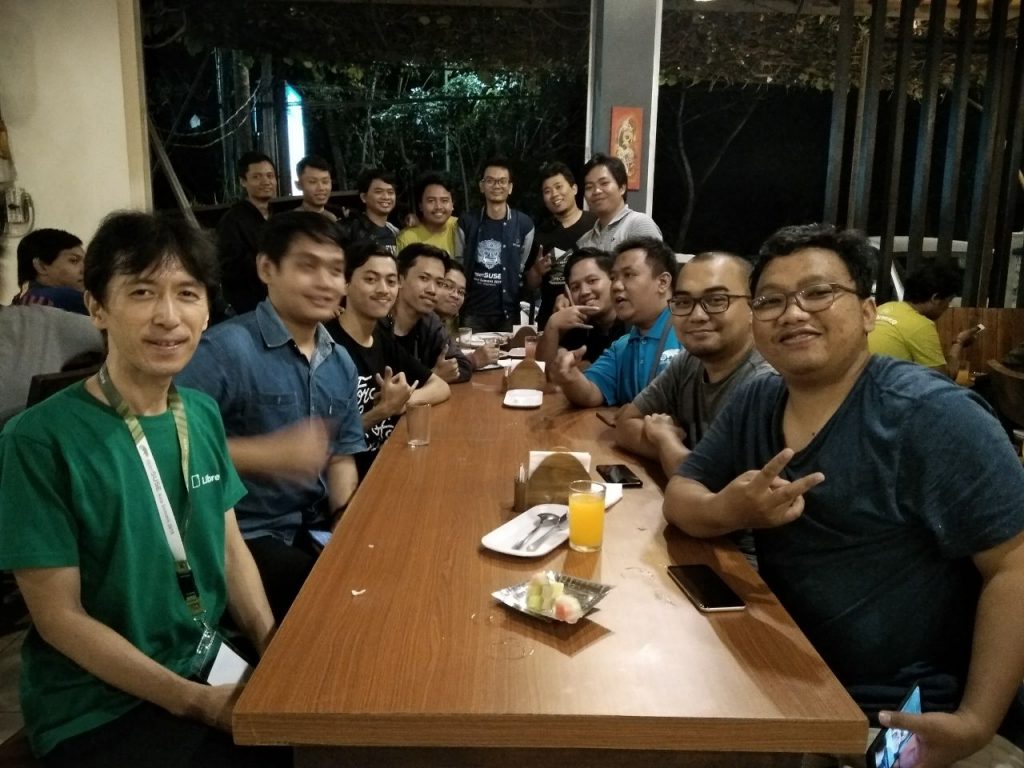 Then, we all go to hotel and take a rest to prepare for tomorrow. Thanks to all, and see to Day 2 post later. 😀
See you~~